Send mass e-mails using a service, to your Act! contacts, and record it as history! Use the feedback to drive sales.
Swiftpage Emarketing for older versions of Act.
Act! Emarketing for V16 and newer.
---
Handheld Contact is Act! on your device — iPad, iPhone, Android, or Blackberry.
The Handheld Contact software puts your favorite Act! features on the Smartphone and wireless synchronization service keeps your smartphone and Act! database always up-to-date throughout the day!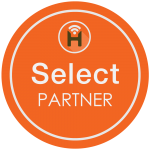 ---
Need a dashboard for driving sales results? TopLine Dash will help you use your Act! database to prioritize sales efforts, assess sales performance, and predict sales results.
---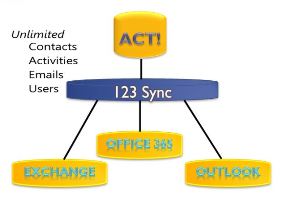 123 Sync is the only server-based product to integrate contact, calendar, tasks, and emails into Act!.
If it resides on Exchange or Outlook, it can be integrated!
---

QSalesData will link Quickbooks and Act!. Eliminate double-entry and make your Act! and Quickbooks users more productive.
---
If you are using Sage 50 or Sage 100 for your accounting, then Dataplus can be your integration tool.
---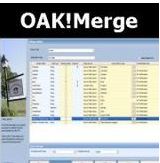 Need to import into Contacts, or history, or opportunities? Oakmerge does that and more.
---

Duplicate Contact Wizard (removes dups), Act!-to-Outlook Calendar copy, and more…
(click on the logo to see more)
---
Looking for shortcuts or additional utilities to maximize your usage of Act!? Check out Exponenciel for a variety of tools that work with Act!.
---